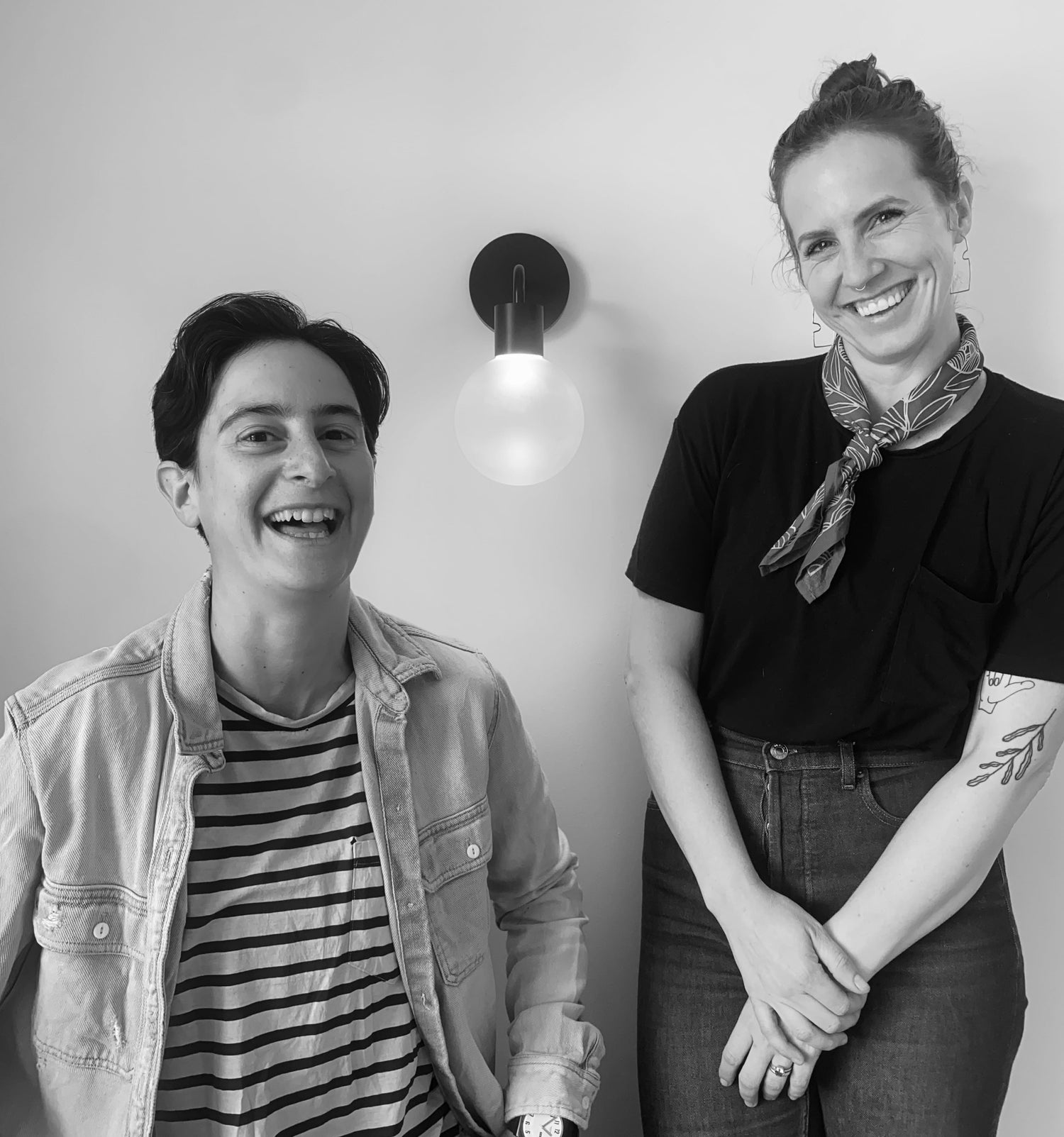 We're Caroline and Rose
The idea for Poplight came to us when we moved into our first home together. We wanted gorgeous, modern wall lighting that would make our space beautiful and fit our budget. But we quickly learned that traditional wall sconces wouldn't work for us. 
Why?
They're expensive. Wall sconces are hundreds of dollars each, and you haven't even paid to get them installed yet.
They're a hassle to install. You need a contractor to come wire the lights. And this involves punching holes in your wall and electrical work. And that's if installing wall lighting doesn't break your lease and cost you your security deposit.
You're stuck with them. Traditional wall lighting is permanent, so if you move apartments or even just want to try a new light design you'll need to start the process over again.
We couldn't believe these were our only options.
That's when we had our 💡 lightbulb 💡 moment.
Poplight allows anyone to install wall lighting in seconds. Plus, we'll be introducing new designs that attach to the universal base, so you can swap out different styles in seconds. And when it's time to move, Poplight easily removes from your wall and moves with you.
Questions? Feedback? Reach out here.
Thank you for pre-ordering Poplight. We are hard at work revolutionizing wall lighting, and your early support is lighting up our lives. 💡
PRE-ORDER POPLIGHT